Experience the ultimate adventure with East Coast National Park: Half-Day Caves Jeep Safari, the most sought-after tour among travelers. Its immense popularity has resulted in tickets being sold out in no time. To ensure your spot on this incredible journey, it's highly recommended to book in advance. East Coast National Park: Half-Day Caves Jeep Safari is Most Recomended Things to do in Famagusta, Cyprus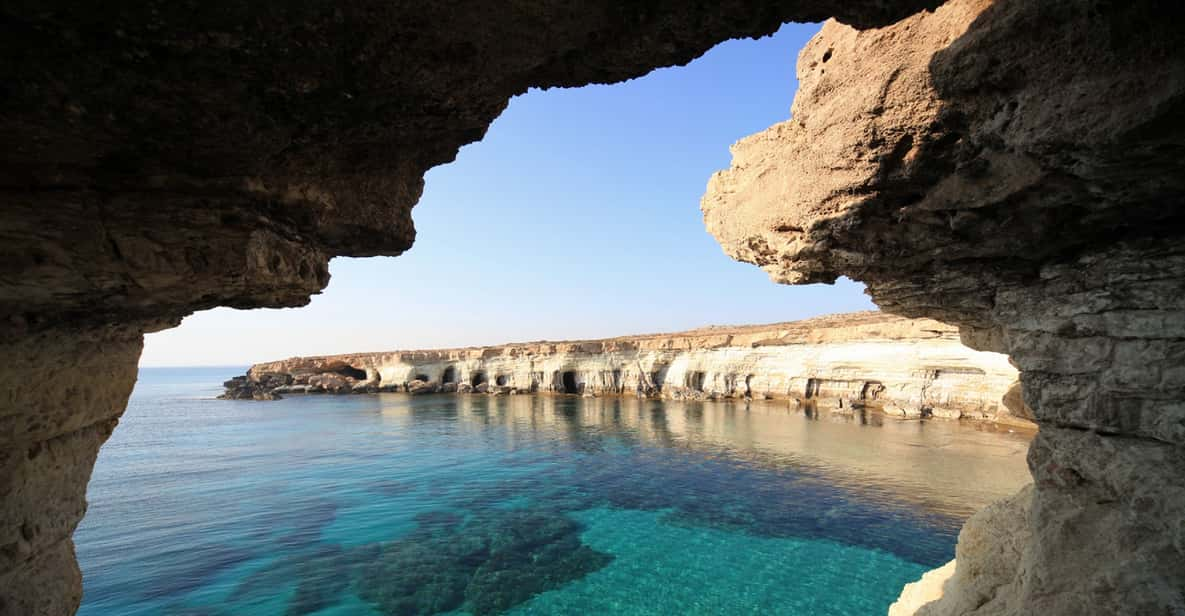 See More Photo In East Coast National Park: Half-Day Caves Jeep Safari Photo Gallery, CLICK HERE
---
Enjoy an in-depth, off-road adventure in Cyprus that takes you to the easternmost point of Konnos National Park. You'll have breathtaking views throughout this 4.5-hour adventure from Ayia Napa.
Visit numerous secluded caves and natural bridges and discover forgotten churches. Enjoy an exhilarating swim in the crystal clears waters off a secluded beach.
This is a tour that's suitable for young and old alike, and is sure to leave you with vivid memories of the park's natural beauty.
Refreshments are available for purchase during the excursion.Free cancellationDuration 4.5 hoursLive tour guideSee all details, See all details
---
PRICE :
US$ 53.91
Check Discount Price :
---
Found Best Price at Your Traveling Date
---
East Coast National Park: Half-Day Caves Jeep Safari Highlights
Discover the secluded caves and forgotten churches in Konnos National Park
Enjoy free time for swimming or relaxing at one of the most popular bays
Trek to the top of Cape Greko for spectacular 360 views
Walk across the lovers bridge with your loved one for good luck
East Coast National Park: Half-Day Caves Jeep Safari Reviews
The guide Athos was very punctual. He was knowledgeable, calm and easy to talk to. I observerd the other cars and guidetours seemed hasted as they drove faster and that we eventually lost them. We stopped and looked at fruits, trees and got all the usual stops. I feel like he taught us more than he had to. Definitly recommend the trips with Athos, worth every penny.
–
Most Recomended Tour and Activity in Famagusta
Most Recomended Tour and Activity in Cyprus