Experience the ultimate adventure with Addis Ababa: Guided City Tour, the most sought-after tour among travelers. Its immense popularity has resulted in tickets being sold out in no time. To ensure your spot on this incredible journey, it's highly recommended to book in advance. Addis Ababa: Guided City Tour is Most Recomended Things to do in Addis Ababa, Ethiopia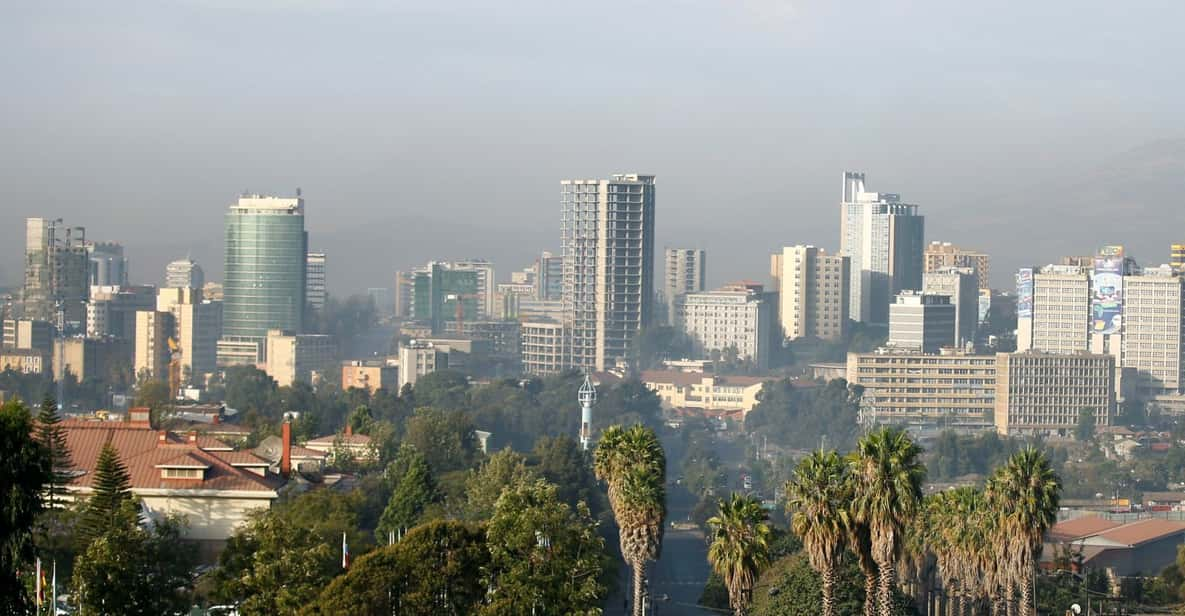 See More Photo In Addis Ababa: Guided City Tour Photo Gallery, CLICK HERE
---
Get picked up from your hotel in Addis Ababa or at the Arrivals Hall of Bole International Airport where you will meet your English-speaking guide. After a quick refreshment, embark on your guided sightseeing city tour of Addis Ababa.
First, drive up to Mount Entoto for spectacular panoramic views over the city. Descend by way of the National Museum where you will have the chance to observe the fossil of 'Lucy' – the oldest ancestor of humans. 
Then, visit the remarkable Ethiopian Orthodox ancient churches of the Holy Trinity which were built during World War II. Proceed to Ethnographic Museum, which was the former palace of Emperor Hailie Selassie. 
After lunch, see the tombs of Emperor Hailie Selassie and admire the amazing paintings and church frescoes. Finally, end the tour with a stroll through the spectacular open-air markets – the biggest in East Africa. In the evening, transfer back to your hotel or the airport in time for your departure.Free cancellationDuration 7 hoursLive tour guideSee all details, See all details
---
PRICE :
US$ 73
Check Discount Price :
---
Found Best Price at Your Traveling Date
---
Addis Ababa: Guided City Tour Highlights
Visit the remarkable Ethiopian Orthodox ancient churches of the Holy Trinity
Meet the oldest human being ancestors of Lucy at the National Museums
Explore the beautiful city and open-air markets of Addis Abba
Visit the Royal Place of Emperor Haile Sellasie
Addis Ababa: Guided City Tour Reviews
I did my tour with Yihun and it was a really nice experience. I was on a private tour as it was booked quite late and i was alone there. I was taken from the airport and we drove through some iconic sights of Addis-Abeba. It was Epiphany holiday so there were a lot of people on the streets, marching and celebrating. A lot of roads were closed so we finished a bit late but a was safely brought back to the airport, there were no problems. If you are few hours in Addis-Abeba, on a layover with Ethiopian Airlines with a single entry visa – then this tour is highly recommended. I enjoyed a lot.
–
Most Recomended Tour and Activity in Addis Ababa
Most Recomended Tour and Activity in Ethiopia